Back in August, Heather and I visited San Diego. It was mainly to relax and enjoy the sun, sand, and surf, but I did get a chance to visit the USS Midway Museum. Here are a few pictures from the visit:
A few shots of the deck with the skyline in the background: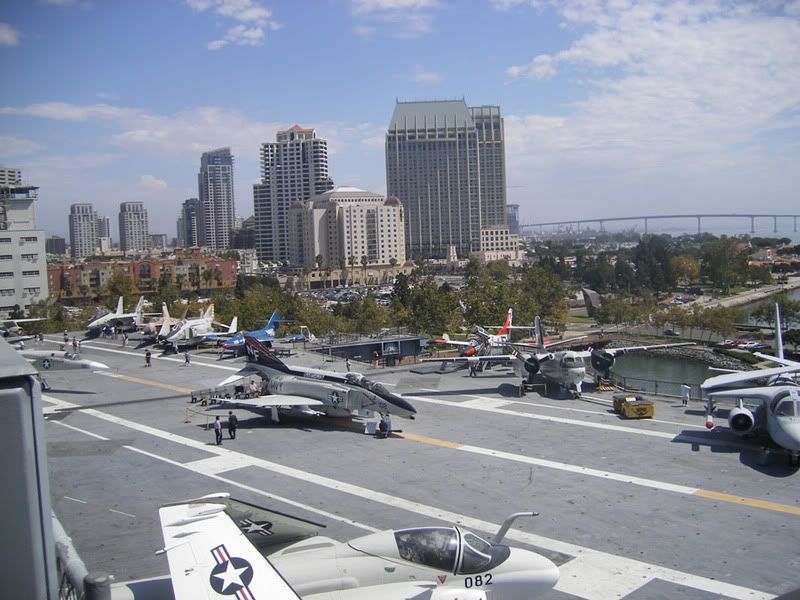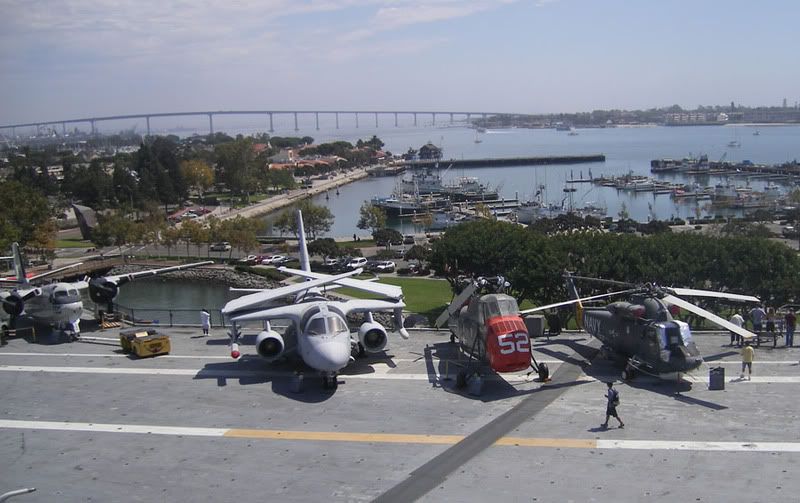 World War Two Aircraft inside the hangar deck included TBM-3E BuNo. 85957, SNJ- BuNo. 91091, and an A-24B painted up as a SBD Dauntless: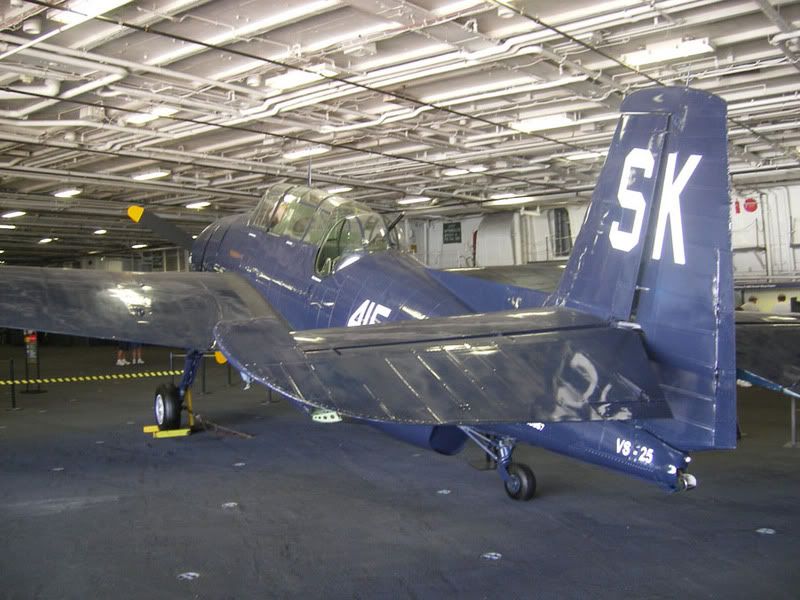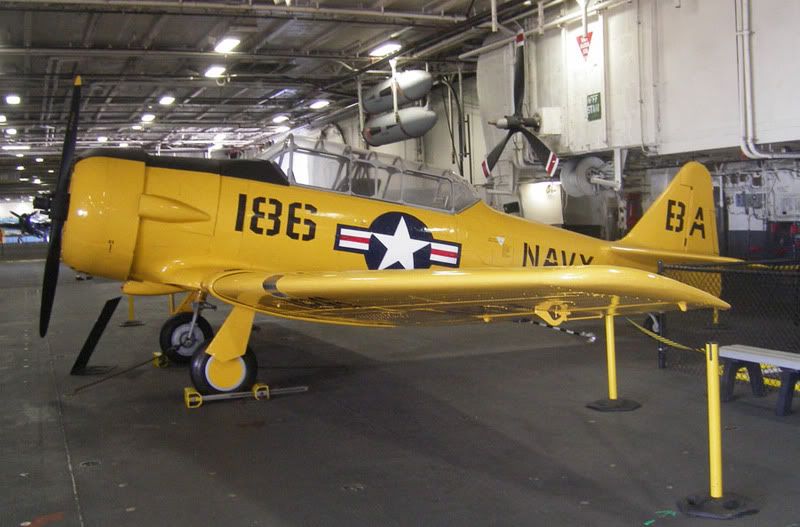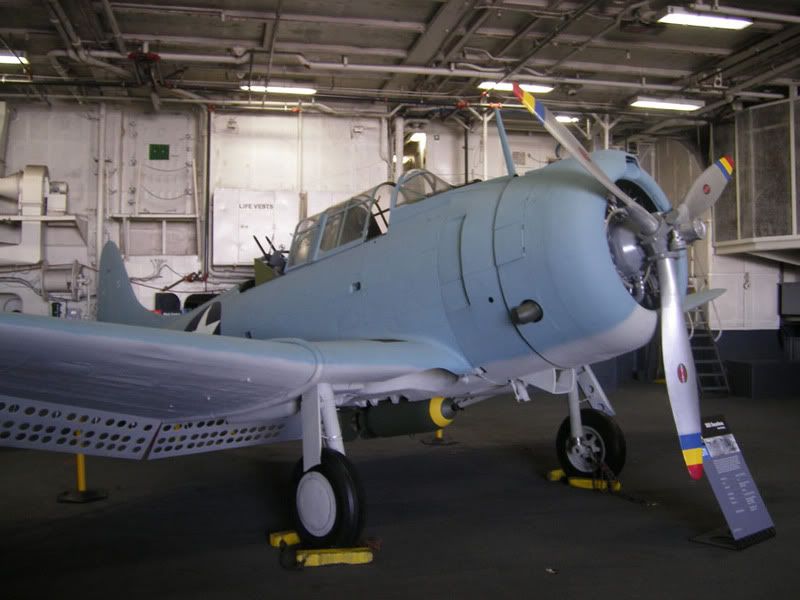 Most of the jets and more modern aircraft are outside on the carrier deck. First off are a couple of Grummans, F9F-5 Panther BuNo. 141136 and F9F-8P Cougar BuNo. 141702: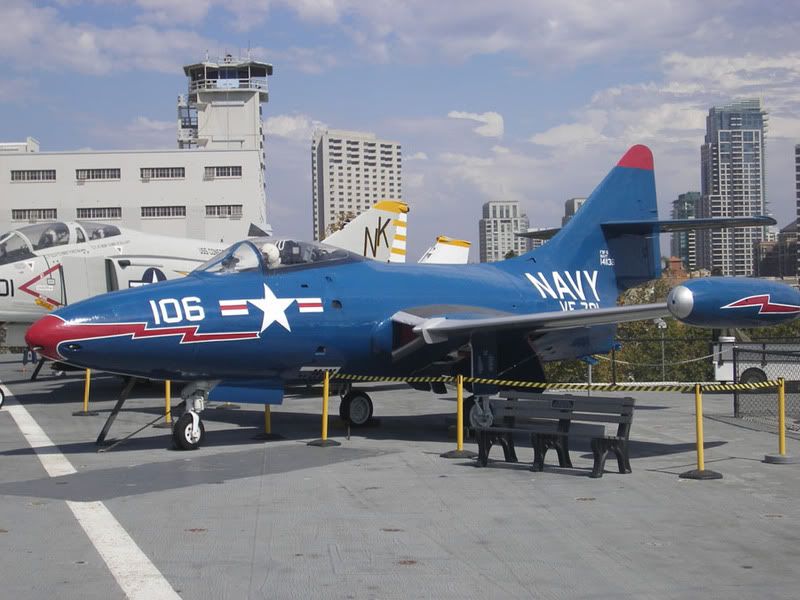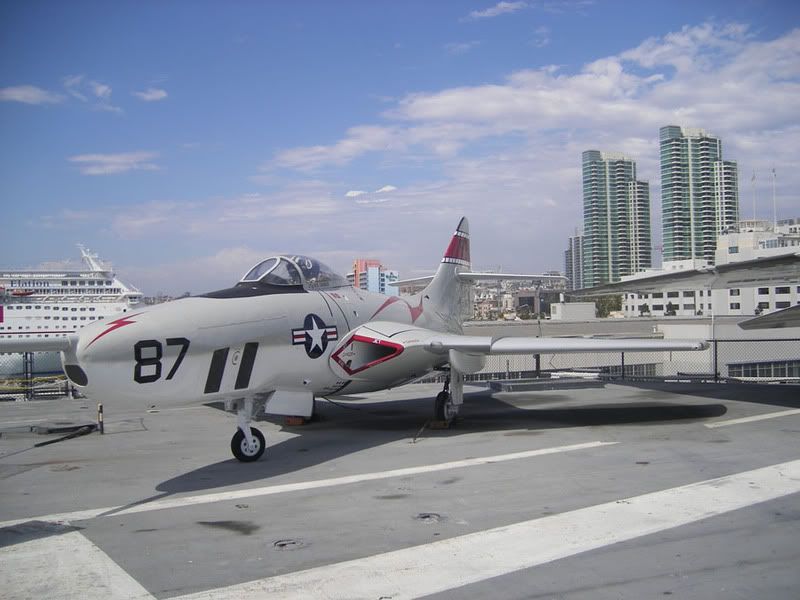 The Vietnam collection includes F-8K Crusader BuNo. 147030, A-4F Skyhawk BuNo. 154977, A-6E Intruder BuNo. 151782, and EKA-3B "Whale" BuNo. 142251: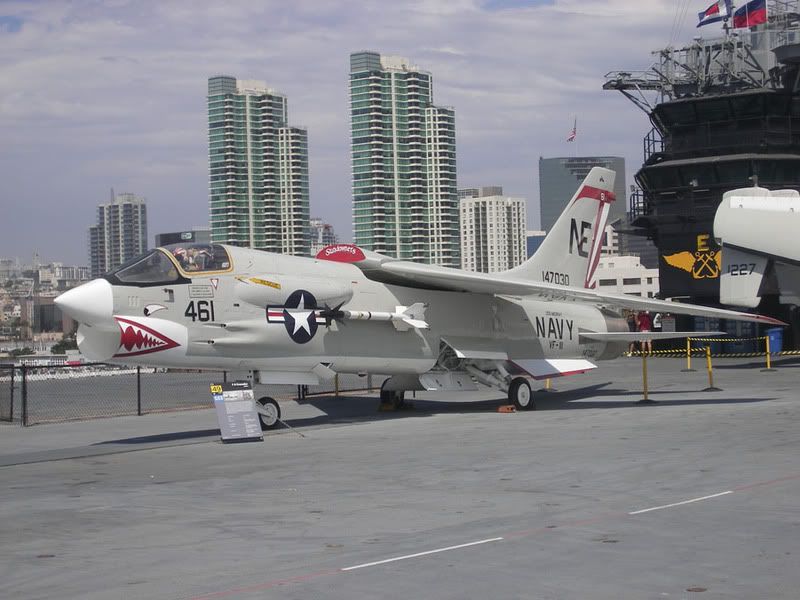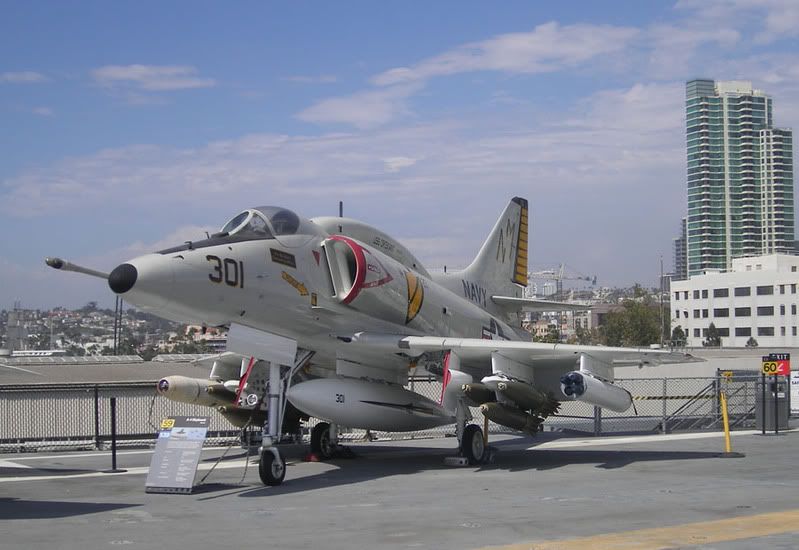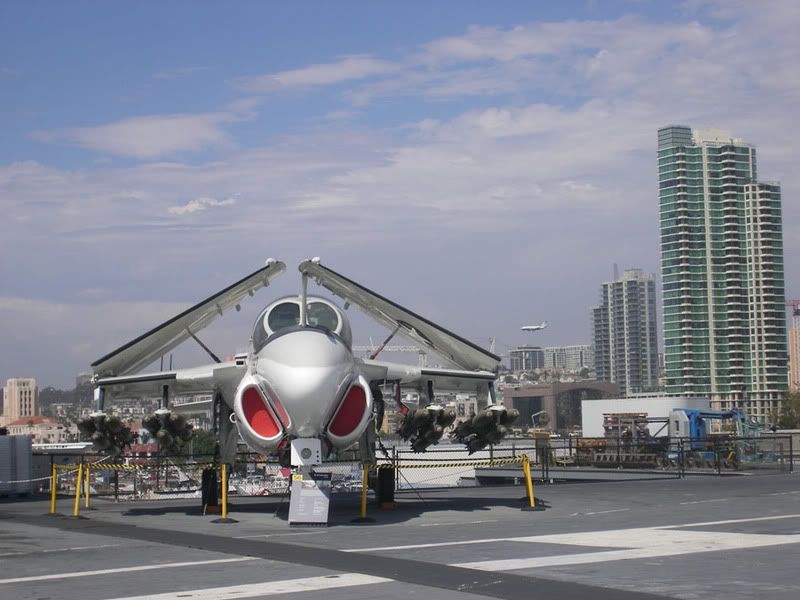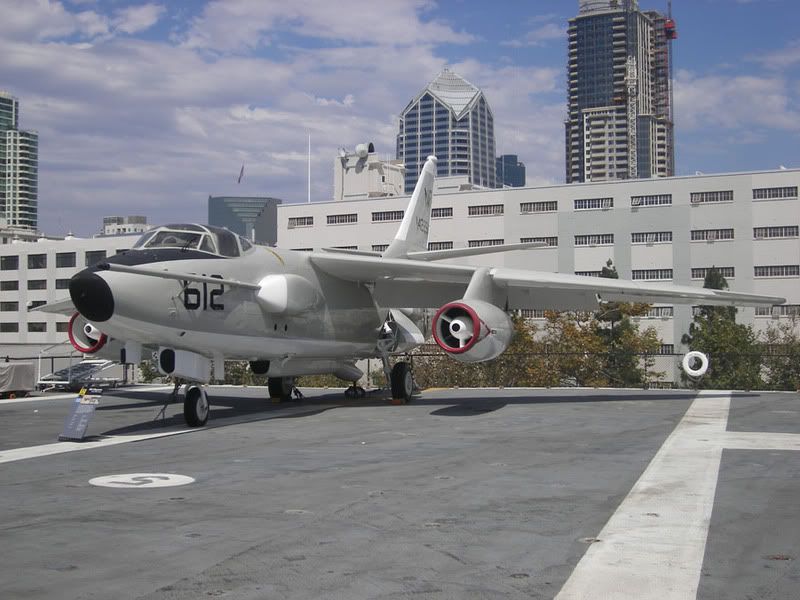 Finally, F/A-18A BuNo. 162901 represents the USS Midways's swan song during the Gulf War: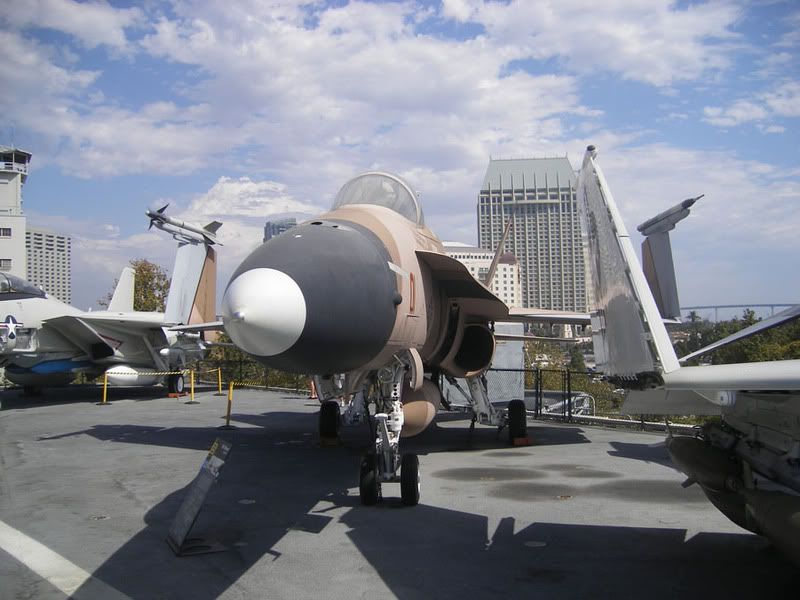 Besides the aircraft, the carrier itself is a great museum piece. Thankfully it has been kept in original condition and many areas are open for tour. Defiantly worth a visit if you are in the area.